Building Agency of Leaders
HBT's Leadership Program is designed to empower children, youth and women living in poverty to understand and address issues of
their living conditions through adequate training on building their knowledge, skills, behaviour and attitude. This leadership development program aims at building agencies of children, women and youth through various empowering and capacity building processes. The children, youth and women leaders act as catalysts to bring about real changes by being involved in the civic–governance process.
Under the leadership program, the first step is mobilizing children, youth and women in slums and forming groups that are organized and managed by the members themselves. By exercising their rights to participation, the targeted populations can portray their demands before the appropriate authorities.
The leadership program is based on three important pillars; knowledge, skills and attitude.
Community Leadership Building Program Achievement
259 child clubs with 9323 members and 3376 child leaders created
77 community mapping conducted to identify infrastructural and social issues through community led planning
376 adolescent clubs with 6734 members and 745 leaders
250 peer leaders have been developed in 100 slums of Bhubaneswar who take leadership to resolve the issues of their neighborhoods
273 'Sambhavi' women groups formed involving 28560 women members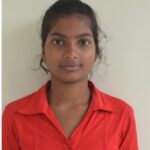 17 Years old Sradhanjali from OUAT Farm gate slum of Bhubaneswar, has shown outstanding leadership skills as a child leader. Sradhanjali joined Humara Bachpan in 2014 and motivated 35 children from her community to form a child club in their slum. The surroundings in which she lived was typical of any slum with issues like unavailability of clean drinking water, lack of toilet facilities and practice of open defecation. There were no drainage facilities and the whole area was dumped with household garbage and waste products. There were no streetlights and hardly any space for children to play. With the formation of child club, the children under the leadership of Sradhanjali identified and prioritized the issues and presented those to the local authorities through Charter of Demands. Significant changes were brought about in her slum such as building of community toilets, repairing of non- functional tube wells, installation of streetlights and community dustbins. Due to her outstanding leadership skills, Sradhanjali was selected to participate in the "Children and Youth Assembly" of World Urban Forum conference at Kuala Lumpur, Malaysia in February 2018. She has also been selected for the Humara Bachpan Fellowship and is currently pursuing Bachelor's in Business Administration in Centurion University of Technology and Management. She is also one of the Trustees of Humara Bachpan Trust.​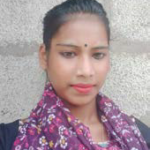 Anita Aspiring to Become A Social Worker
The story of 17 years old Anita Nayak from Bayababa community of Bhubaneswar is truly inspirational. Hailing from a Dalit community belonging to a family of Sanitation worker, Anita fought all odds to become the first girl child to appear intermediate examination from her family. The basic needs of books, clothes or participation in college activities was far from her reach due to their low financial status and being the 3rd child of her parents. Along with her studies she started looking for part time job to earn some money to take care of her educational needs. "I did not want to work as a domestic labour as my mother, but I have to chase my dream of becoming a government service holder in social development sector", Anita said.  She had to take a cooking job in a nearby household to continue her studies. After participating in different leadership building training and activities, she became the peer leader of HBT's socially smart city project. She is now taking leadership to address issues of youths especially of women and girls from her community and inspired many other girls to continue their education and take advantage of skill training opportunities to become economically independent. "When I started getting involved in the community development activities through our Pragati Saathi group, I enjoyed the work and I made up my mind to become a social worker and serve the people", Anita said. She was felicitated during the  observation of 'International day of girl child' at Saheed Nagar Kalyan Mandap on 11th October 2019 for her role in inspiring girls of the area to dream of a better life.