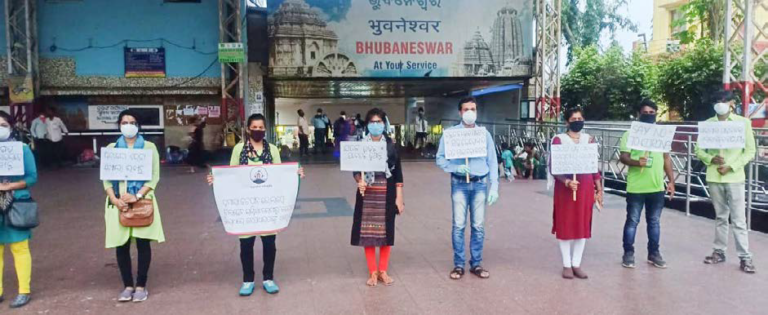 The outbreak of COVID-19 has brought the entire world to a halt. Responding to the increased number of cases, Government of India has declared to treat the incidence of Covid-19 as a 'notified disaster' for the purpose of providing all sorts of assistance through the State Disaster Mitigation Authorities.
Even as the government is stepping up in several ways, there is need for an all-out response on the crisis on all fronts – social, economic and physical. It becomes a prime responsibility of humanitarian organizations and civil societies to come forward with a defined preparedness and response mechanism to provide additional support to the government to tide over these difficult times. At
the outset, Humara Bachpan Trust started responding to the massive humanitarian crisis brought about by COVID-19 pandemic. Reaching out to disadvantaged communities across the operational districts who have been impacted disproportionately, HBT's response to this unprecedented crisis has been multifaceted.
HBT's Interventions to prevent and Respond COVID-19 Pandemic
Community Awareness Generation: In the immediate aftermath of the outbreak, Humara Bachpan Trust started taking initiatives of infection prevention and control with community level awareness programmes in urban slums of Bhubaneswar, Puri and Cuttack city and in the villages of Astaranga and Kakatpur from early March to contain the spread of virus. The team members and volunteers started sensitizing communities on the need to maintain hygiene and take precautionary steps to promote behavioural change and have reached out to more than 3500 households in Bhubaneswar, Cuttack and Puri district by 31st March 2020.
Addressing Hunger & Food Scarcity: After the announcement of the 21-day lockdown, from 28th March 2020, HBT with support received from FICCI Ladies Organisation Bhubaneswar Chapter started distributing cooked food to the poor and vulnerable people of Bhubaneswar and Cuttack two times a day. The organization has reached to 3035 families of daily wage earners, who have lost out on employment in this time of crisis and migrants who are left stranded near railways stations and bus stops and the most vulnerable people such as elderly, persons with disability, widow, destitute, leprosy cured people till end of March 2020. The volunteers maintained the social distance and followed the hygienic practices while doing the food distribution work.
Financial Literacy Drive for Women Living in Poverty: The COVID-19 pandemic has slowed down the economic activities globally and has resulted in loss of livelihoods. The effects of this crisis are more pronounced on the lives and livelihoods of poor households. Household and individual level financial preparedness is a crucial component of the mitigation plan that will address the actions necessary to mitigate financial losses following the crisis.
Women manage the household expenditures, food and other essential requirement. They also work outside home either doing jobs or having their own enterprises and hence exhibit better coping mechanisms. The need of the hour is to encourage women to use financial literacy to manage their financial resources effectively, ensure financial security and recover from the distress.
Humara Bachpan Trust (HBT), adopted a timely intervention to build resilience among women of poor households to handle the difficult situation through digital financial literacy program and reached out to more than 4000 women through this program. Through the capsule financial literacy training module, training was imparted to women to make them aware regarding savings, safe way of lending/taking credit and preparing household expenditure budget to deal with the crisis situation through tele calls and video calls. The calls start with the messages of managing finance and end with the health and hygiene messages to prevent the spread of COVID19.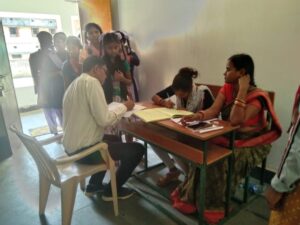 Vaccination and Back to School in Districts of Sundergarh Humara...
Read More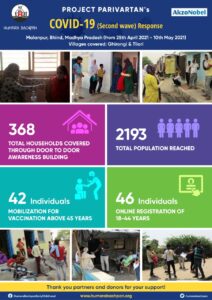 Project Parivartan COVID Response Work (2nd wave of pandemic)
Read More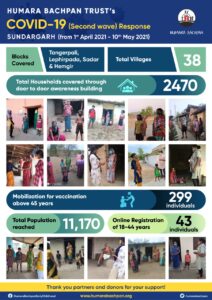 Sundargarh COVID Response Work (2nd wave of pandemic) The only...
Read More