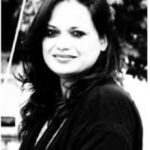 Dharitri Patnaik
Ms Dharitri Patnaik is the Founder cum Executive Chairperson of Humara Bachpan. Dharitri has been associated with international development and the non-profit sector for more than 22 years. Her areas of expertise are human rights, governance and non-profit management. She has worked extensively on tribal issues in Odisha, urban development and internationally on poverty eradication, knowledge management and public policy. She has worked with UNICEF, the Government of Odisha's urban development department, UNIFEM, Action Aid International and Care USA. She has a master's degree in public administration from Harvard University, USA, and a master's degree in social work from Tata Institute of Social Sciences, India.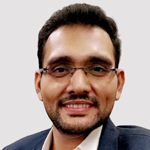 Binoy Parikh
Binoy Parikh is a Chartered Accountant by profession and also holds an additional degree of LLB. He also has experience of working for two of the Big4 Consulting Firms, KPMG and PwC . Currently he is part of the core team for Katalyst Advisors. All through his career Mr. Parikh has specialized in Mergers and Acquisitions focusing on corporate structuring/ restructuring, acquisition, and divestment structuring, succession planning, family arrangements/ family constitution, REITs/ InvITs, cross border tax , SEBI & RBI matters. He has also authored several articles in relation to the M&A field and has also rendered several seminars and has co-authored Impact of GAAR on Holding Structures published in Compendium of GAAR published by the Bombay Chartered Accountants Society. Doing impactful work for under privileged people living in urban communities is something which is very close to his heart, and he strongly believes in the values of HBT.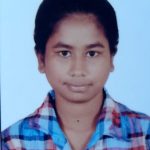 Dipanjali Swain
Our trustee Dipanjali Swain is a 20 years old talented and bright girl who hails from Jagannathan Community, Bhubaneswar. As an active child leader of Humara Bachpan she took lead in children led planning process in her neighborhood. She has a family of eight which includes her parents and five siblings. Her father who is a daily wage worker is the only earning member of their family. Dipanjali's parents always encourage her to study and participate in other co-curricular activities. She has a good academic record, scoring 78% in her matriculation. She is a confident girl, a good orator, presenter and an achiever. Dipanjali has represented India at the International Conference on Population and Development, at Nirobi. She loves to participate in debate, essay writing and drawing competitions conducted at her college. She aspires to be a top performer in whatever she does and would want to take up a career in Paramedics.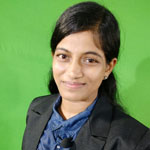 Usharani Patra
Ms. Usharani Patra, was a child leader of Humara Bachpan Trust. Usha was always very competitive and proactive when it comes to any of the activities associated with children living in communities. She has always been a good and sincere student and actively participated in activities related to children living in communities. As Humara Bachpan Child leader Usha participated in Urban Thinker Campus at Delhi as a speaker in 2016 organized by National Institute of Urban Affairs (NIUA) where she spoke on "Prosperous Communities: Children and Youth". Few years ago Usha lost her elder brother to a road accident. This was the biggest setback for the family but they supported Usha's decision to  continue her education. Usha always wanted to be a journalist and her passion was to work as a reporter in Electronic media. Because of her potential Usha got her admission at Centurion University of Technology and Management, Jatni to pursue her Media Studies. Usha has now completed her studies and is working as a journalist in one of the Electronic Media house of Odisha and also pursuing her Masters. Usha is also the recipient of best children's choice award 2019 in the category of film making organised by Aaina, supported by UNICEF. She has also been the recipient of advertorial award organized by IIT Bhubaneswar. Usha continues to inspire young children in communities with the same dedication and zeal the way she was inspired when she was a child leader.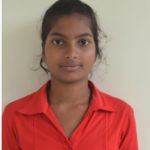 Shradhanjali Panda
Ms. Shradhanjali Panda was a child leader of Humara Bachpan Trust. Her father is a petty businessman, and had difficulties in meeting financial ends meet for his family. But he always encouraged his children to pursue education. Shradha was the brightest amongst her siblings. Not only was she good in her studies, she was also a very active child leader. Despite all the financial difficulties, she has a good academic record. Shradha always wanted to pursue her career in Human Resource and hence did her BBA from Centurion University of Technology and Management, Jatni. Currently Shradha is working as a Human Resource professional to gain experience and plans to complete here Masters in Management studies. Shradha is still very closely associated with many activities in her community and inspires children to complete their education and build a career. She is a good orator and writer as well. She won medals in her college in debate and essay writing competition. She aspires to become an IAS officer in future.