World Menstrual Hygiene Day 2023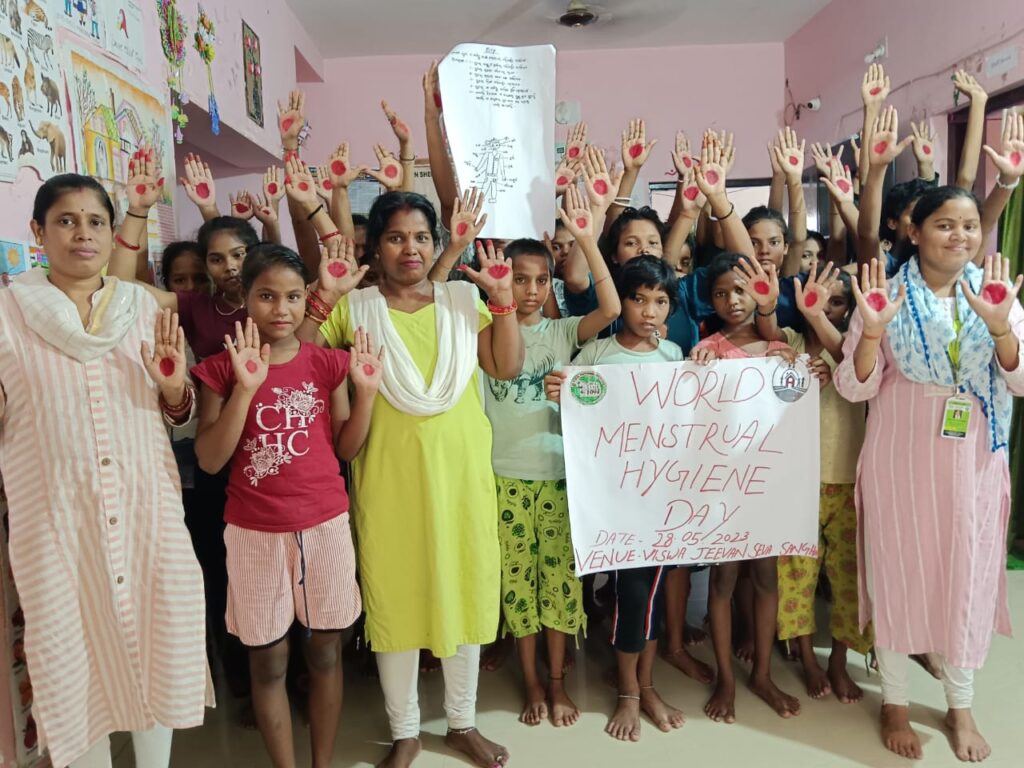 Hygiene during menstruation is an inevitable part of woman's life. Menstrual hygiene needs to be tackled comprehensively and contextually, to give women and girls the confidence and space to voice their need for improved menstrual hygiene. The first step is to break this silence.
May 28, World Menstrual Hygiene Day (MH Day) is observed to raise awareness and combat taboos associated with menstrual hygiene with the goal of enabling women and girls to achieve their full potential.
Humara Bachpan Trust (HBT) observed the 'World Menstrual Hygiene Day-2023' across its operational area on 28th May 2023 with a goal to create a society where no girl is held back by her period.
A digital campaign was launched where adolescent girls added their voice that period is not something to hide and the need is to start conversations about menstruation and help push back taboos and stigma.
With an aim to raise awareness about the challenges regarding access to menstrual products, and period-friendly sanitation facilities, adolescent girls conducted audit of public infrastructures such as community toilets, Anganwadi centres, community centres etc. and submitted recommendation to the authorities.
A program was organized at Ganga Nagar community hall wherein more than 100 women and adolescent girls from different communities came together to discuss about breaking the taboos and end the stigma surrounding menstruation and importance of Menstrual Hygiene. The Resource Person Dr. Chayanika Mishra set a formula 'MY HAND'; MY-Myth, H-Hygiene, A-Activities/Exercises, N-Nutrition and D-Disposal to manage menstruation in a healthy way.
 A skit titled 'Sua Sari Katha' was played by adolescent girl club members. The girls through the skit gave confidence and space to women and adolescent girls to voice their need for improved menstrual hygiene.
Debanshi Baral 12 year old girl says, "It is important that all girls should be educated about menstruation from the family and in school also there should sessions about menstruation?"
15 years old Ananya Dalabehera says with a positive note, "Boys may not be strong enough to handle hence God made girls to have monthly periods, but when will our community understand."